This schedule is for reference only! Official records are now maintained on ArbiterSports.com.
ICAOA official records run from 2004-2012. BB/SB seasons run from 1/1 to 12/31.
Records are displayed 25 at a time by default. Javascript and cookies must be enabled.
Baseball Umpiring From A to Z - 2018 (MS Word)
---
Baseball / Softball 2019
To become a baseball or softball official, see our "Info" page on the left-hand side of the screen.
Thursday, April 4,  6:45, Softball, Dan & Gene - Rules 1, 3 & 4
Monday, April 8, 6:00, Baseball, Jeff Frese- Game Management and Definitions
Monday, April 15, 6:45, Softball, Toni Lewis and Steve Schroeder, Rules 2, 5 & 6
Monday, April 22, 6:45, Baseball, Bill Connolly, Pitching and Live Ball/Dead Ball
Monday, April 29, 6:45, Softball, Ted Wernimont - Rules 7, 8, and 10
Monday, May 6, 6:45, Baseball, Joe Nugent, Batting and Baserunning
Monday, May 13, 6:30, BB & SB, Roger Johnson and Dave Huling, Food and Test
All Meetings are in the Feller Club Room, Carver Hawkeye Arena (North Door). See below for a map.
Please make sure your blocks are up to date in Arbiter, and please hold as many dates for the ICAOA as possible before taking games outside of our group. We do things a little later, but we will have plenty of games available for all who want to work.
---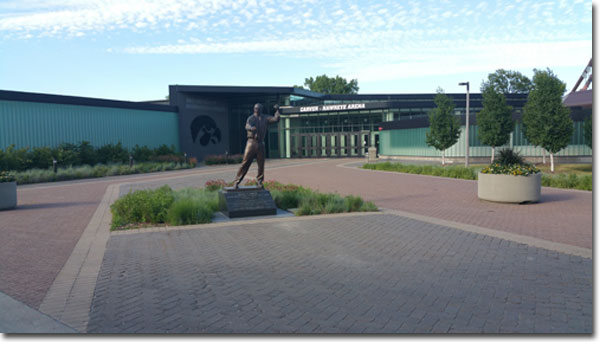 Click on the "Directions" button for a map to CHA located at Elliott Drive in Iowa City.
---
Past Meetings