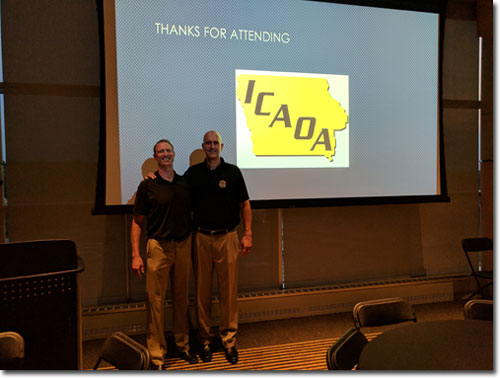 ---
The ICAOA Annual Meeting was held at Kinnick Stadium in Iowa City Monday, August 6th. On the left is ICAOA president Dave Cusick alongside guest speaker and Division I Men's Basketball official DJ Carstensen.
---
Registration for 2018-2019 is now open in Arbiter!
---
Click this link to buy ICAOA shirts.
---
Copyright © 2003 ICAOA.org. All rights reserved.