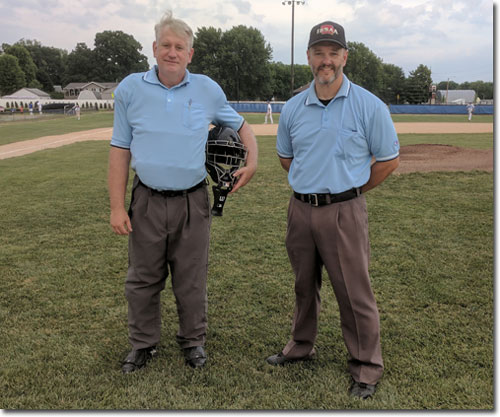 Working a baseball game in Tiffin are ICAOA officials Jim McKeone and Tim Sullivan.
---
ICAOA Annual Meeting
When: Monday, August 7th, 2017
Where: U of Iowa Hall of Fame Bld
Time: 6:30 Dinner, 7:00 Meeting
Agenda includes election of officers and fee changes
---
Click this link to buy ICAOA shirts, there are just a few left.
---
Copyright © 2003 ICAOA.org. All rights reserved.